Duckett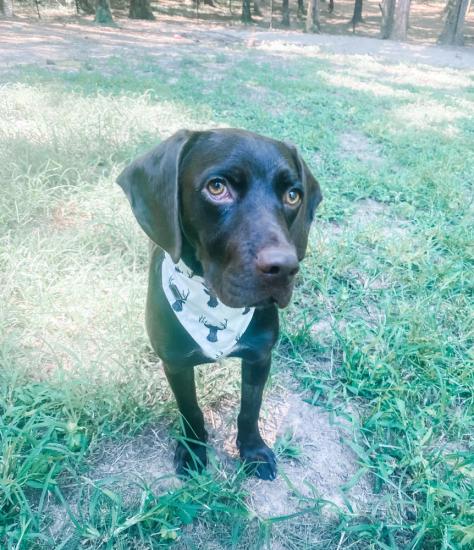 Are you looking for a guy who loves the outdoors, enjoys a good meal and is always down to cuddle? Well, Duckett may be your guy!
Duckett is a 8 month old GSP/Boykin mix who weighs about 30lbs. He loves to sniff and while he could possibly be a great hunter with the right training, we're looking for a pet home for him first and foremost. Duckett loves toys, loves to chew, and does well with his foster siblings (human and pup).
He lived outside full time before coming to us, so potty training is still new to him, but he does GREAT with consistency and frequent potty breaks. We're looking for a home for him that can let him out every few hours at least while he's still learning to keep him from regressing.
A fenced in yard would be best as he loves spending time outside with his people and (as we said) loves to sniff.