Franco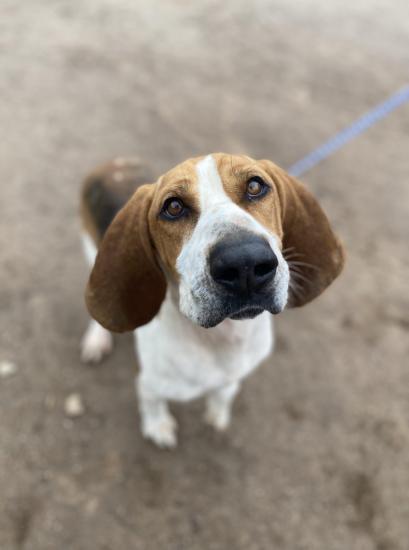 Franco here! Just jammin to my favorite song while I let everyone know that I'm ready for my forever home!
I came to Releash a hot smolderin mess. Itchy, inflamed, bleeding skin. Super skinny and heartworm positive. It's been a long road but I'm healed from all that now and I've been treated for heartworms and even gotten some training under my belt.
I'm about 7 years young and weigh about 55-60lbs. I'm very food motivated, crate trained and I've gotten along with other well balanced dogs. Like any good hound dog, I can be a bit vocal at times. So homes with shared walls may not be the best for me.
I'm past all those wild puppy stages, but I'm still full of spunk and adventures! Basically I'm just a good ol' boy, looking for some good ol' folks to call my own. If that could be you, submit an application to come meet me!